Posts Tagged 'Vancouver'
Feb 02 2017

2016 was great for growth from several artists that we mentioned on last year's list with most either gaining a demographic outside of Canada or preparing their next major release. With that in mind we'll be highlighting new artists we haven't covered that are new or re-branding themselves, check it out below!
BBNO$


We caught on late into the year for bbno$ aka Alexander Gumuchian' flamboyant underground trap tracks that get several thousand plays with a growing fan base but better late than never. There's a sense of humour that tags along with it all but its undeniable that he's made some catchy bangers, yuh… dat way.


DAAMCP


It's been a steady pace of releases from Rapper DaamCP consistently handing out Trap influenced tracks with the content only getting more raw and intriguing. We're sure people will be catching on and seeing him open for acts soon enough.



DIANA BOSS


There are a lot of electronic acts coming out of Vancouver but duo Diana Boss aka Sam Steele and Josh McRae have definitely honed the playful house they've been putting out for the last year. Their latest EP West Coast out on Groundwerk gives you a taste of their potential and where they can take it.

DRALMS


Musician Christopher Smith started Dralms in search of something different and in 2015 they released their debut LP Shook which blended Alternative Rock with electronic undertones resulting in a beautifully unique 10-track project. We're hoping to hear new material from them this year.

ESES


One of the most underrated rappers to have come out in 2016 is ESES, he was steadily releasing music through out the year ranging from Trap, R&B to Dancehall. We first heard of him through his Withinroots feature but his solo material assures us his diverse presence.


EVY JANE


We were waiting for music from them since 2012 and in 2016 they suddenly released their debut LP Breaking (King Deluxe) consisting of all the smooth elements we wanted from Evy Jane's vocals and Jeremiah Klein's production which perfectly compliment each other. We hope they don't take a long break again and continue to release in 2017.


HANNAH EPPERSON


Violinist/singer Hannah Epperson has made waves after her performance award from Peak back in 2013, since then she's gone onto lend her talents to several collaborative projects based in New York. Her lushes debut album UPSWEEP carries a unique screenplay through out which is supported by Electronic Pop to more down-tempo vibes.

HAYLEAU


Coming from an acting background Hayleau aka Hayley Law had been quietly working on her debut solo project for most of last year. Hayley eventually opened for Bibi Bourelly this past year followed by releasing her debut self titled EP which included 6 seducing tracks. If you haven't heard of Hayleau yet we highly suggest catching up because we see big things for her in the new year.

IMMERZE


Persistence is key especially in a time where art can get filtered through so quickly, that's why Immerze continues to impress with every release growing his sound and style. His latest single "Ying Ying" and music video for "2 Cents/Black Bond" stand out from his previous work and gives us a glimpse into what he has coming from his next project My Momma Knows I'm Trappin EP out February.


JAY BRANKS


With only 5 tracks released this past year R&B act Jay Branks caught our attention with "Ain't Playin'" and "4 The Love" which really demonstrated his vocal range and bumpin' production. His latest single "For You" which came along with visuals is the perfect way to start off the new year. We hope to see a debut project from him, check out the music video below.



JAYKIN


Vancity's nicest is well known and is definitely not a new comer but is setting up quite the release following up his Sneakers & Video Games mixtapes from back in 2010-2012. The up coming project titled Bonus will surely remind everyone that JayKin is not to be forgotten or shoved aside, we can't wait to hear it.
JUELZ


Quickly rising electronic producer Juelz made some waves in 2016, putting out his debut EP on Flow-Fi got him some traction but his continuous releases were really heavy, complex and literally unavoidable. Accompanied by his collaborations with Falcons, Andrew Luce and being featured on Anna Lunoe's Hyper House on Beats1 it's easy to say people are paying attention to the kid.


MATTHEW V


Originally coming from an Opera and classical background 19 year old singer Matthew V released his debut 7-track album Sounds infusing his previous knowledge with a modern Pop/R&B style. We hope to hear more from this young act.

MOTHER UPDUFF


Trio band Mother Upduff have been at it for quite some time having released three EP's last year with their latest The Decay blending all the musicians tastes into a soulful psychedelic lo fi rock project. With the now established members we hope to hear a more full body project this new year.

NINETYFOUR.


We had a feeling ninetyfour aka Tevin Douglas would be end up on this list once he released his debut project It's Yours: a bass heavy Rap/R&B album. He has stayed consistent with material including several music videos and his two latest, we're excited to see where he takes it from here.



STEVIE ROSS


From working with Brevner to his contribution to Kai Sky Walker's work Stevie Ross has finally released his debut album Something In Wonderland and it's neo-soul/indie vibes will keep you warm this winter. With this project being in the vault for 5 years and still sounding relevant today is a statement in itself.

TAILS


Coming from a DJ background Tails started to produce his own remixes that ranged from Trap, R&B to Boom-bap with most of it gaining over 100k plays on Soundcloud. After linking up with music collective Film Noir he collaborated with several producers including Alexander Lewis, Maximus MMC and graves. which really gained the proper attention. It's been awhile since he's put something out so we're sure this year he'll be unleashing some crazy stuff.



WILLA


Singer Willa definitely polished her sound in 2016 releasing two heavy singles that carried a more darker undertone to her approach on Pop. Gaining over 1.9 million plays on Spotify is a solid statement for her work.


WITHINROOTS


R&B act Withinroots released an exquisite debut 6-track EP titled Two Years Back ranging from Soul, down-tempo and flat out smooth R&B. Eventually an exquisite music video was released for "Clouds" followed by "Strėėts"  and "Chåkra" giving us a great taste for what's to come. 


YOUNGBLOOD


Indie Pop band Youngblood released their first single titled "Feel Alright" last year which was a dreamy introduction to a group that had surely caught our attention. In September they released their debut EP by the same name consisting of 5 catchy Pop songs that had us wanting more.

Jan 23 2017
We want you to feel good, actually great, when The Knocks return to Vancouver on Feb 3. That's why we're giving away a pair of tickets to their show at Fortune Sound Club with Mark Johns and Skylar Spence. It's on a Friday so no excuses.
To enter just follow us on Facebook and comment on this post. Winner will be picked randomly on Feb 1. Must be 19+ to enter.
Oct 01 2016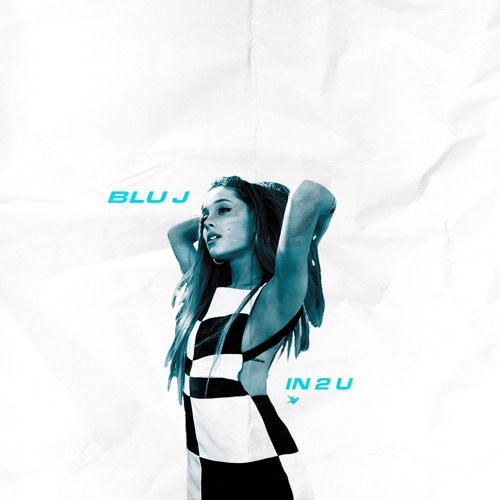 These days are in favour of Vancouver x San Frans BLU J. Move after move after groove after groove. Their new is this Deep / House flip of Ariana _____. Stream on the what pop should sound like free dl.
Posted by G. Poplopavich
Sep 21 2016
Three piece dream-pop band LANY are coming to VENUE with guests TRANSVIOLET on Thursday, September 29th and we're giving away a pair of tickets. To enter just email WinnieCooperContests(@)Gmail(.)com with your favorite LANY tune by Wednesday, September 28th at 10am. See you at the show!
Sep 12 2016
Vancouver rocker and WinnieCooper pal Jake Touzel has decided to give away his latest EP Bad Faith for free on his bandcamp page. Jake makes the kind of toe-stomping rock and roll that would drive the locals wild in Thunder Bay.
I asked Jake why he decided to give away his record. He said, "Giving away "BAD FAITH" means making it accessible to everybody. I want to show that this EP is a big part of me, but it's not the only part, and that you must clear a path to make way for new things." Sounds like more is to come from Jake Touzel very soon.
Play the Jake Touzel track "Reservations" and then head to his bandcamp www.jaketouzel.bandcamp.com to download the entire EP–for FREE.
Sep 08 2016
We're giving away a pair of tickets to Daniel Caesar at the Biltmore Cabaret on Friday, September 16th. Head over to our Facebook page to get all the info!
Aug 23 2016
Vancouver's ACTORS have just released their new single "Bury Me" via Northern Light Records. It was written, recorded, and produced by Jason Corbett at his studio Jacknife Sound.
"I could go into exactly what this song means to me lyrically, but that would rob listeners of what it might mean to them… and that connection is what I'm after."-Jason Corbett
Catch ACTORS this Saturday at the Fox Cabaret.
Listen below:
Posted by @adamahaha
Aug 18 2016
At only 24 years of age, Jack Garratt has mastered the art of expressing concrete emotion through music. He has an uncanny ability to make you feel exactly what he's feeling when he sings, even if that emotion is profound sadness.
On his debut studio release, "Phase", Garratt mixes electronic undertones with the sweet sounds of R&B. It received critical acclaim upon it's release in February, and it's easy to see why. The album has the three things that every musician longs for; lyrics, production, and a voice that feels like a blanket on a warm day. What's even more impressive is that Garratt is credited as a producer on every single track. EVERY. SINGLE. TRACK.
If you wanna see what Garratt is really about, I suggest checking out his live performance of "Surprise Yourself" for Vevo UK LIFT. It will only take a minute to realize just how truly talented this dude is. I've also posted a few of his other songs below for your listening pleasure.
See him IRL when he stops by the Commodore Ballroom on September 26. Cop your tickets here.
Posted by @Clarkbs