Nov 04 2010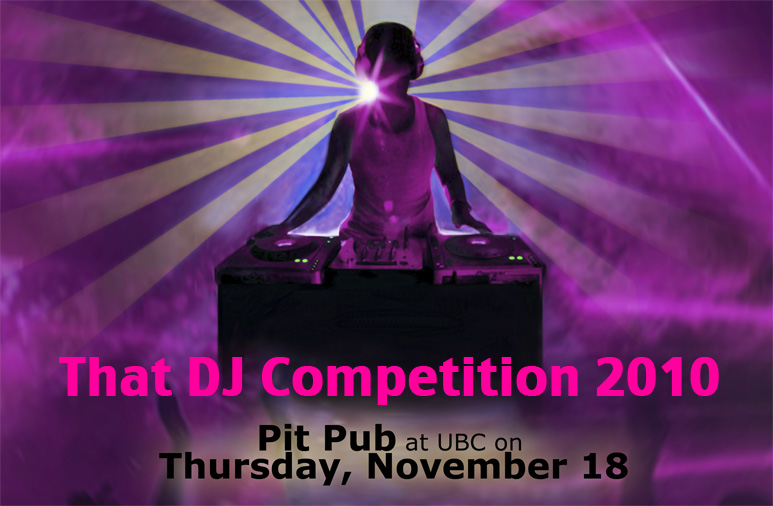 Hi DJs, think you got what it takes to win a DJ competition?
CiTR 101.9, the best radio station in Vancouver (actually, Canada.. other than MAYBE CJSF…. ;> ) is hosting the 4th Annual "That DJ Competition", as a kickoff for its annual fundrive!
This time, the winner gets a paid gig for the UBC Arts Undergrad Society Mardi Gras Party! If you're a DJ and you want to get a boost in popularity and exposure, sign up right away! You only have 2 weeks!
Head on over to this post for more details!
That DJ Comp on Facebook