Oct 31 2008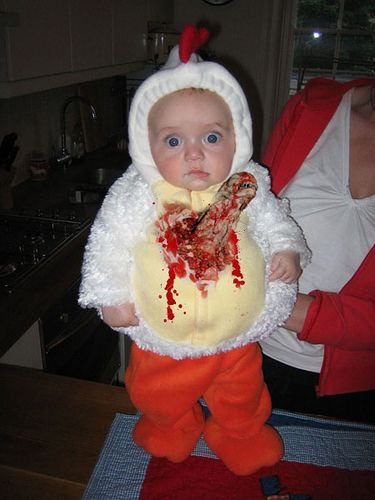 Booohahahahahahahahahahaha, its my favourite day of the year!!!!!!!!
Today is the day you get to be the slutty nurse, perverted pirate, horny maid, naughty cop / angel / nun / naked halloween pumpkin ass / general pervert you've always wanted to be but were too afraid of being!!!!!
I've drank twenty cups of coffee and im soo excited that I might soil myself.  
How are you?
I think we should start an online petition right here and now to make halloween or at least the day after or even both a day off.
NO matter what Halloween party you go to, chances are you will hear MJ's Thriller, maybe even more than once.  
There's something about the moment you hear the opening synth notes where all of the sudden it feels worth it that you dropped $60 bones for that pink ladies one piece at AA which somehow completes your porky pig costume. 
Thriller has aged to perfection, arguably becoming even scarier now with thoughts of Michael Jackson giving out sweeties dressed up as Santa Claus or even worse, with no costume at all (I love you Michael, there's nothing wrong with being a freak)  
Be safe, don't go chasing your little brother around with a roman candle, those things can backfire!!!!!
Villains – Thrilla (Thriller remix)
Hot City Bmore – Thriller (punk rock 96k version, don't worry no one will notice.  If anyone gives you a funny look, act like someone just farted)
Michael Jackson – Thriller (Bird Peterson Extended Remix)
Death Cab For Cutie – Thriller (Michael Jackson)